WHAT'S IT LIKE TO WORK HERE?
At RMO, we know talent when we see it—and reward it. Our entrepreneurial environment supports individual initiative, while recognizing the power of teamwork, and providing real legal experience and lots of client contact and case handling opportunities.
We value talented and caring professionals.
At RMO, we know talent when we see it—and reward it. Our entrepreneurial environment supports individual initiative, while recognizing the power of teamwork, and providing real legal experience and lots of client contact and case handling opportunities.
The impact you can make extends beyond the transformational role you will have on people's lives. Your daily work with top-tier professionals helps you develop a meaningful, challenging and satisfying career that fits your professional goals and your family, and lifestyle values.
Academic and professional excellence define our team members, and we pride ourselves on being more than just very good at our jobs— we truly care about our colleagues and communities. The nature of our practice requires attorneys and staff with more than a great transcript and a desk filled with shiny awards. Empathy starts at home, and our offices are our "safe place" where nobody fears failure for trying and everyone is encouraged and supported to succeed.
We are business-minded, and forward thinking.
As a boutique law firm, RMO LLP demonstrates how small is mighty every day.
Our hyper focus in probate, trust and estate litigation allows for mastery in a growing and dynamic area of the law. Our depth of practice creates a platform that depends on and welcomes new ideas—it's how we maximize efficiencies and results, while remaining flexible pivoting smoothly when needed.
We continually evaluate and use emerging technologies that allow our attorneys to remain focused on what they love most—advising clients, practicing law, and advancing their careers.
We are committed to your career advancement.
When we talk about our collaborative spirit, we really mean that everyone has a voice, and one we want to hear. Less hierarchical and more inclusive than traditional law firms, RMO encourages all of our professionals to build relationships both internally and across the business community, all which grows expertise and leads to business.
Your professional development is your concern. It's ours too. We have built the firm on the strength of the relationships we invest in and reputations we earn—our relationship with firm colleagues is at the center of our success.
Since joining RMO, I have felt more valued and appreciated for who I am than ever before in my career. While there are always things we can each improve on for growth, I had always been told I needed to change things about myself to be successful in this field, and often felt forced to not be myself. I've found that being true to who I am has made me happier, more successful, a better lawyer, a better leader, and a better employee. I have learned more about myself in the last 10 months than I had in the last 10 years of practice. I've found that being authentic has improved every aspect of my practice- from trusting my gut and relating to clients, to forming and strengthening relationships both in and out of the office.
"I'm regularly impressed by the level of integrity demonstrated by my colleagues. It makes me feel proud to be part of an organization that makes excellence a priority."
"The genuine level of caring demonstrated by the firm's leaders and professionals is unlike anywhere else I've ever worked. It really makes RMO a special place."
"I have worked at several firms and my colleagues at RMO are my favorite. Our firm leaders are constantly reinforcing key values and teaching me how to be more efficient and look out for our clients' best interest."
TRUSTEES
Whether you are a family trustee, professional private fiduciary, or trust officer at a trust company, your ability to discharge the fiduciary duties you owe trust beneficiaries and eliminate and your exposure rests squarely your ability to effectively read and understand trust documents, marshal, inventory, appraise and protect trust assets, make those trust assets productive, investigate and negotiate creditor claims, prepare accountings, determine, communicate and make distributions to trust beneficiaries, and obtain judicial approval of trustee acts or omissions, as necessary.
EXECUTORS
Discovering that you have been named executor of a will in a testate estate or that you need to get appointed administrator of an intestate probate estate where there is no will, especially while dealing with the emotional loss of a loved one, is overwhelming. We have the experience to guide you through the appointment process, handling all of the probate petition paperwork and probate hearings so you don't have to, walking you through your duties and responsibilities, negotiating creditor claims, selling property, coordinating with tax and other professionals, preparing accountings, communicating with beneficiaries, and, where necessary, handling probate litigation matters, so your estate and probate administration is worry free, cost-effective, and efficient.
BENEFICIARIES AND HEIRS
As an heir, trust beneficiary, will beneficiary, bank account beneficiary, investment account beneficiary, 401k beneficiary, life insurance beneficiary, or joint tenant, you have rights, and we have the experience to advise you of those rights, any limitations, what you can expect, when you can expect it, and how much it should cost to get it.  Let us help you make sure you get what your supposed to from your loved one's trust, estate or probate administration, and if necessary fight to get what's yours if you are involved in a trust, estate or probate litigation, are a victim of fiduciary abuse, or if there was  financial elder abuse.
SPOUSES
Spouses often have special property rights under most state inheritance laws, whether it's community property rights, forced heirship, homestead or other rights.  Spouses also enjoy special procedural rights, such as having priority for administrator appointment, early access to estate assets through a family allowance, and spousal property petitions to secures that can help avoid probate, just to name a few.  Our experience representing surviving spouses and those dealing with surviving spouses, or those claiming to be, can help you cut through these high emotion issues swiftly and cost-effectively.
CREDITORS
Estate creditors need to act quickly but smartly when a debtor passes, because most state probate laws give creditors a limited amount of time to pursue their claims against an estate (e.g. one year in California).  Combine those constricted time frames with the complicated probate procedures that must be followed to protect a claim and you can see why many creditors fail to secure pursue any claim at all and how trustees and executors fail to properly process creditor claims.  Whether you're a creditor, trustee or executor, we can help you understand your rights and obligations.  
CONSERVATORS & GUARDIANS
Conserving or establishing a guardianship for a compromised loved one is an incredibly difficult decision, made only that much more challenging when contested by feuding family members.  Not only do we have the experience to help you secure the stability, safety and security your loved one deserves, but we do it with empathy and more humanly for their benefit all while holding those who have taken advantage of them accountable for their financial elder abuse (LINK) or fiduciary abuse (LINK).  Our record proves it.
SCHEDULE A FREE CONSULTATION
Schedule your free consultation here and we'll contact you at your convenience.
SCHEDULE A FREE CONSULTATION
Schedule your free consultation here and we'll contact you at your convenience.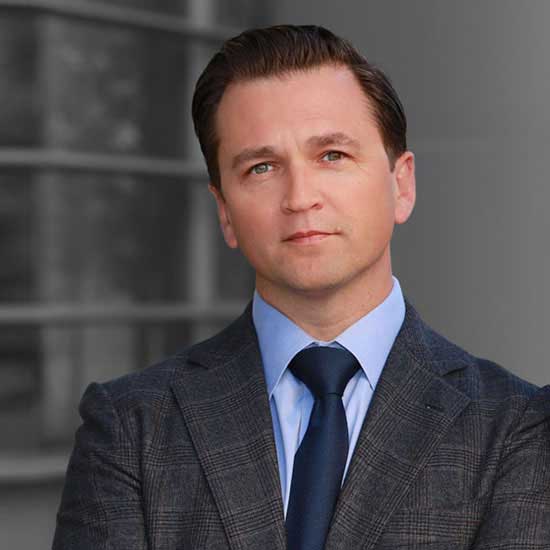 SCOTT RAHN
FOUNDER & MANAGING PARTNER
2029 Century Park E, 
#2910
Los Angeles, CA 90067
(424) 320-9444
hello@rmolawyers.com
3200 Park Center Dr, 
#270
Costa Mesa, CA 92626
(949) 226-8509
hello@rmolawyers.com
1450 Frazee Road, 
#102
San Diego, CA 92108
(619) 323-3200
hello@rmolawyers.com
3534 Ocean Drive
Oxnard, CA 93035
(805) 308-7333
hello@rmolawyers.com
2300 Main Street, #929
Kansas City, MO 64108
(816) 705-1033
hello@rmolawyers.com
12 Greenway Plaza #1100
Houston, Texas 77046
(346) 502-6700
hello@rmolawyers.com
2029 Century Park E
#2910
Los Angeles, CA 90067
(424) 320-9444
hello@rmolawyers.com
3200 Park Center Dr
#270
Costa Mesa, CA 92626
(949) 226-8509
hello@rmolawyers.com
1450 Frazee Road
#102
San Diego, CA 92108
(619) 323-3200
hello@rmolawyers.com
3534 Ocean Drive
Oxnard, CA 93035
(805) 308-7333
hello@rmolawyers.com
2029 Century Park E
#2910
Los Angeles, CA 90067
(424) 320-9444
hello@rmolawyers.com
2600 Douglas Road
Suite 502
Coral Gables, FL 33134
(786) 761-8333
hello@rmolawyers.com