Matthew Baker is a partner with RMO LLP and Managing Attorney in the Los Angeles office. Matthew's probate dispute practice focuses on representing beneficiaries and fiduciaries in contested trust, estate, probate and conservatorship litigation matters.
In addition to his work at RMO, Matthew volunteers as an attorney with the Public Counsel Law Center, including the Children's Rights Project, Public Counsel's Debtor Assistance Project, and the Center for Veterans' Advancement.
Matthew serves as secretary of the RMO Foundation, which is dedicated to the prevention of elder abuse and to advancing diversity, inclusion, children's, veterans' and art initiatives.
AWARDS & RECOGNITION
"Top Litigator," Leaders of Influence: Litigators & Trial Lawyers, Los Angeles Business Journal, 2021
SuperLawyers, Southern California Super Lawyers, "Rising Star" 2018-2021
Public Counsel Pro Bono Award – Foster Youth Project, 2016
COMMUNITY & PROFESSIONAL INVOLVEMENT

Delegate, Los Angeles County Bar Association
Board Member, Beverly Hills Estate Planning Council
Volunteer Attorney, Public Counsel Law Center
President-elect, Santa Monica Bar Association
Member, Beverly Hills Bar Association – Trusts and Estate Section
Member, Los Angeles County Bar Association – Trusts and Estates Section
Member, State Bar of California
Member, Fordham University School of Law Alumni Association of Los Angeles

Member, ProVisors

Member, Professional Fiduciary Association of California



EDUCATION
Fordham University
School of Law, New York
Juris Doctor, cum laude
New York University
BA, English and American Literature
BAR ADMISSIONS
Member, State Bar of California
APPELLATE OPINIONS
Van Buskirk v. Van Buskirk, 53 Cal. App. 5th 523 (2020)

REPRESENTATIVE MATTERS
Recovered stolen trust property and obtained an award of double damages, attorney fees and costs in the removal of a thieving co-trustee who victimized her own mother leaving her abandoned and unable to pay her bills.
Successfully defended a trust accounting dispute between siblings where two daughters alleged successor trustee daughter had misappropriated trust assets to their detriment, avoiding suspension, removal and surcharge.
Successfully appealed trial court's erroneous ruling denying jurisdiction of a family trust dispute where the parties and action originated in California but the bad actors subsequently moved out of state.
Secured on behalf of a proposed conservator a restraining order for an elder who had been victimized by a predator who was being investigated by the FBI for related elder financial abuse.
Successfully prosecuted breach of fiduciary duty, breach of trust, and fraudulent concealment against the trustee on behalf of siblings who were beneficiaries of an education trust, resulting in a full recovery of attorney fees.
Secured the safety and security of client's elderly father by obtaining a temporary conservatorship that stopped the neglect and abuse the victim was suffering.
On an emergency basis at the precipice of the pandemic, secured a conservatorship of the estate to protect a victim of an online romance scheme who was being unduly influenced by Nigerian fraudsters and defrauded into sending them millions of dollars leaving her penniless and powerless.
Defeated an eight-figure fiduciary fraud claim by a conservatorship of the estate, resulting in full dismissal of all claims.
Secured granddaughter's inheritance after grandma's husband tried to steal her estate for his own family with the help of his granddaughter.
Successfully defended the executor and successor trustee against removal and surcharge efforts in a mid-eight figure estate involving multiple family limited partnerships, real estate investments, and "back of the napkin" contracts.
RMO LLP's Scott Rahn and Matthew Baker Named Top Litigators in Los Angeles
published in PRNewswire
Probate and trust estate litigation law firm RMO LLP announced today that Founding and Co-Managing Partner Scott Rahn, and Partner Matthew Baker have been recognized for their accomplishments as leading attorneys within the Los Angeles business community and named to the Los Angeles Business Journal's annual list "2021 …
RMO LLP's Matthew F. Baker a Super Lawyers Rising Star
As published in PRNewswire
Southern California-based law firm RMO LLP attorney Matthew F. Baker has been named for a second, consecutive year to the Super Lawyers® Rising Stars List for his remarkable performance and peer recognition. "Matt is a key member of our team. His ability to produce efficient, cost-effective solutions that …
RMO LLP Conservatorship Attorneys Thwart Scammers
A Los Angeles judge granted temporary conservatorship to help relatives stop a family member who was losing millions of dollars to a Nigerian fraud ring. RMO LLP, founding and managing partner, Scott E. Rahn, and partner, Matthew F. Baker, demonstrated to the Los Angeles Superior Court that the …
SCHEDULE A FREE CONSULTATION
Schedule your free consultation here and we'll contact you at your convenience.
SCHEDULE A FREE CONSULTATION
Schedule your free consultation here and we'll contact you at your convenience.
Communication Disclaimer
Please note that communications by you to RMO LLP or any of its lawyers through this website do not create an attorney-client relationship between you and the firm. Do not send any privileged or confidential information to the firm through this website or otherwise until instructed in writing from us to do so.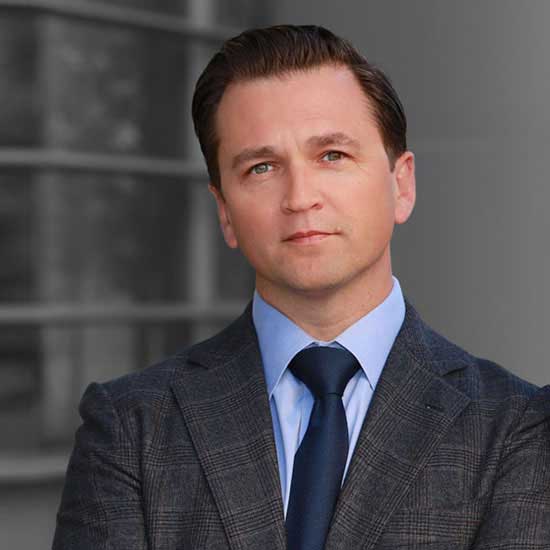 SCOTT RAHN
FOUNDER & MANAGING PARTNER
2029 Century Park E, 
#2910
Los Angeles, CA 90067
(424) 320-9444
hello@rmolawyers.com
3200 Park Center Dr, 
#270
Costa Mesa, CA 92626
(949) 226-8509
hello@rmolawyers.com
1450 Frazee Road, 
#102
San Diego, CA 92108
(619) 323-3200
hello@rmolawyers.com
3534 Ocean Drive
Oxnard, CA 93035
(805) 308-7333
hello@rmolawyers.com
2300 Main Street, #929
Kansas City, MO 64108
(816) 705-1033
hello@rmolawyers.com
12 Greenway Plaza #1100
Houston, Texas 77046
(346) 502-6700
hello@rmolawyers.com
2029 Century Park E
#2910
Los Angeles, CA 90067
(424) 320-9444
hello@rmolawyers.com
3200 Park Center Dr
#270
Costa Mesa, CA 92626
(949) 226-8509
hello@rmolawyers.com
1450 Frazee Road
#102
San Diego, CA 92108
(619) 323-3200
hello@rmolawyers.com
3534 Ocean Drive
Oxnard, CA 93035
(805) 308-7333
hello@rmolawyers.com
2029 Century Park E
#2910
Los Angeles, CA 90067
(424) 320-9444
hello@rmolawyers.com
2600 Douglas Road
Suite 502
Coral Gables, FL 33134
(786) 761-8333
hello@rmolawyers.com