Lauren Moritz is an attorney based in RMO's Los Angeles Office. Lauren's practice focuses on representing beneficiaries, individual, professional and corporate fiduciaries (administrators, executors, trustees, conservators, and guardians) in contested trust, estate and probate disputes.  Having served as a Judicial Extern for the Superior Court of Los Angeles, Lauren brings insightful perspective to trust, estate, and probate litigation issues pending before the probate courts. 
Lauren grew up in Southern California and graduated summa cum laude from Chapman University with a B.A. in Art History. She then attended Gould School of Law at the University of Southern California where she was a USC Gould Trust and Estate Conference Scholar.
EDUCATION
University of Southern California, Gould School of Law
Juris Doctor 
Chapman University
BA, Art History, summa cum laude
BAR ADMISSIONS
Member, State Bar of California
REPRESENTATIVE MATTERS
Secured an order removing a trustee with an award of attorneys' fees and surcharge totaling hundreds of thousands of dollars against the predecessor trustee for trustee abuse claims based on the trustee improperly living in trust property, denying a co-trustee access to trust property, and for having stolen trust assets.
Successfully pursued conservatorship proceedings for loved ones in order to allow the conservator to make important medical and financial decisions for the incapacitated conservatee.
Obtained a six figure pre-litigation settlement on behalf of intestate heirs claiming ownership of a financial institution account on the basis the account was never intended to be an asset of the decedent's trust.
Assisted family with initiation of guardianship proceedings to allow a relative and loved one to assume the care of a minor who tragically lost both of his parents.
Successfully defended a client's ownership rights to her home against fraudulent efforts to steal her home. Swiftly negotiated relocation fees on behalf of elderly trust beneficiaries after a trustee tried to force them out of trust real property by resorting to illegal means.
Successfully brought a Motion to Expunge a Lis Pendens, securing attorneys' fees in the process, removing a cloud on title to the client's home on the basis that the underlying real property claim asserted by the opposing party lacked probable validity.
Obtained numerous orders on Heggstad Petitions on behalf of clients seeking a court declaration that the subject property be deemed an asset of the trust despite the settlor having failed to properly fund the asset into the trust.
SCHEDULE A FREE CONSULTATION
Schedule your free consultation here and we'll contact you at your convenience.
SCHEDULE A FREE CONSULTATION
Schedule your free consultation here and we'll contact you at your convenience.
Communication Disclaimer
Please note that communications by you to RMO LLP or any of its lawyers through this website do not create an attorney-client relationship between you and the firm. Do not send any privileged or confidential information to the firm through this website or otherwise until instructed in writing from us to do so.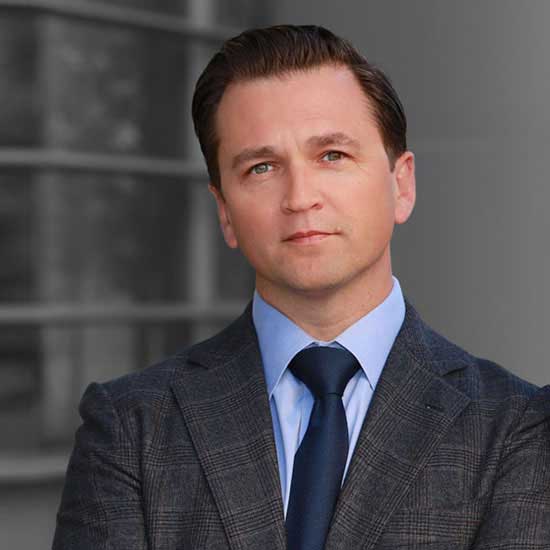 SCOTT RAHN
FOUNDER & MANAGING PARTNER
2029 Century Park E, 
#2910
Los Angeles, CA 90067
(424) 320-9444
hello@rmolawyers.com
3200 Park Center Dr, 
#270
Costa Mesa, CA 92626
(949) 226-8509
hello@rmolawyers.com
1450 Frazee Road, 
#102
San Diego, CA 92108
(619) 323-3200
hello@rmolawyers.com
3534 Ocean Drive
Oxnard, CA 93035
(805) 308-7333
hello@rmolawyers.com
2300 Main Street, #929
Kansas City, MO 64108
(816) 705-1033
hello@rmolawyers.com
12 Greenway Plaza #1100
Houston, Texas 77046
(346) 502-6700
hello@rmolawyers.com
2029 Century Park E
#2910
Los Angeles, CA 90067
(424) 320-9444
hello@rmolawyers.com
3200 Park Center Dr
#270
Costa Mesa, CA 92626
(949) 226-8509
hello@rmolawyers.com
1450 Frazee Road
#102
San Diego, CA 92108
(619) 323-3200
hello@rmolawyers.com
3534 Ocean Drive
Oxnard, CA 93035
(805) 308-7333
hello@rmolawyers.com
2300 Main Street, #929
Kansas City, MO 64108
(816) 705-1033
hello@rmolawyers.com
2600 Douglas Road
Suite 502
Coral Gables, FL 33134
(786) 761-8333
hello@rmolawyers.com